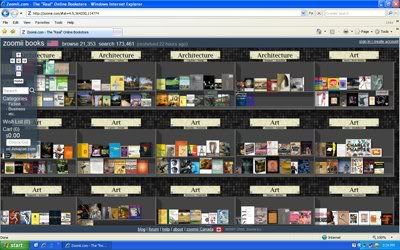 Book-lovers should try this!
Zoomii, the "real" online bookstore (or should i call it bookshelf?) is a visual bookshelf browser for over 162,000 titles just like a real bookshelf.
Zoomii stacks books on shelves alphabetically by author & or organised by genre. By clicking, zoom in and out or dragging across Zoomii's landscape of shelves, u can enjoy book shopping like in a real bookstore!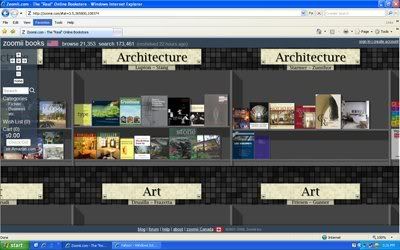 From Categories (on the left), i click on Architecture & Art.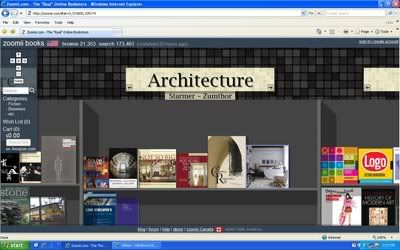 Zoom in....& click on what i saw & like.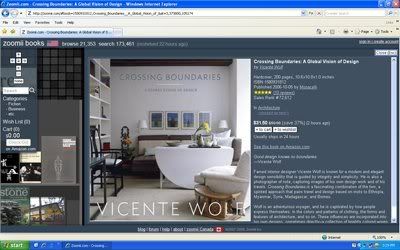 Found myself details about the book...add to wishlist or cart.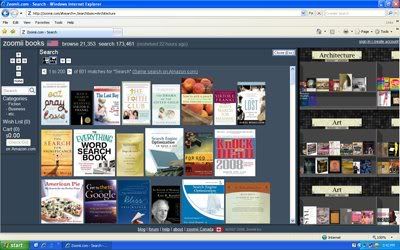 Or help yourself through search.
Go through Zoomii tutorial yourself & try it!
a+.
zoomii
via The Edge Financial Daily