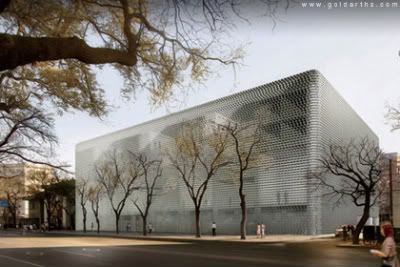 Visual concept of Hotel Kapok (aka Blur Hotel), located on the site of a large government office beside the western Gate of the Forbidden City.

Blur Hotel...
an experiment in "urban acupuncture"

"Rather than operate and remove the tumour (in other words demolish yet again), a far less disruptive and harmful method is to leave it in place and simply neutralise its ill effects. As a refurbishment proposal, the project aims to harmonize the existing building with its surroundings without resorting to backward looking pastiche, and provide a beacon for renewal of the surrounding area." -Studio Pei-Zhu.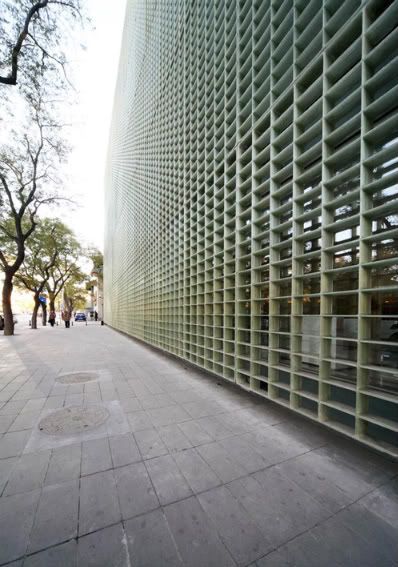 The finished result of Blur Hotel, year 2oo6...

The situation faced:
Beijing, once one of the best preserved mediaeval cities in the world...until year 1949, the location of government and industrial premises within the centre of the city disrupts. The once free flowing and hierarchical city plan, now fill with the construction of enclosed large-scale buildings placed with no regard to the rhythm and consistency of the old city resulting the creation of a disjointed and incomprehensible city centre.

The solution/ strategy to cure:
First, open-out ground floor of the building for public-oriented programs to create a layer of traversable space .
The next approach is to integrate the building more with the local sihueyuan, or courtyard house. "By simply carving into concrete slab floors of the existing building, an arrangement of alternating vertical courtyards is created replicating the spatial arrangement of the surrounding hutongs. "
Finally, inspired by the image of a traditional Chinese lantern, the exterior of the building is wrap in a continuous and semi-transparent skin, allowing light out + in-to the building on every floor. It diffuses the building into a single, but permeable, object.

Thus, the BLUR effect...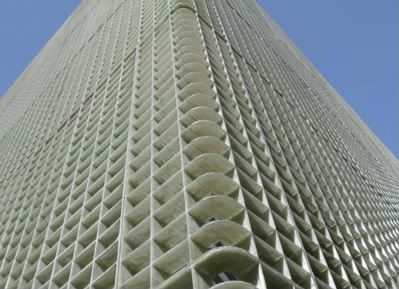 Finished facade of hotel.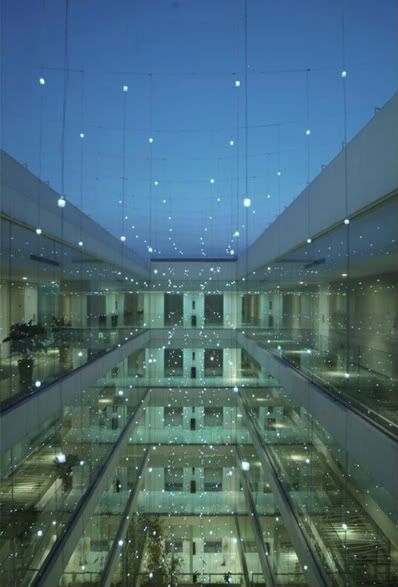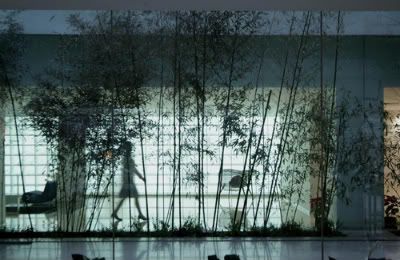 Blur Hotel courtyard views.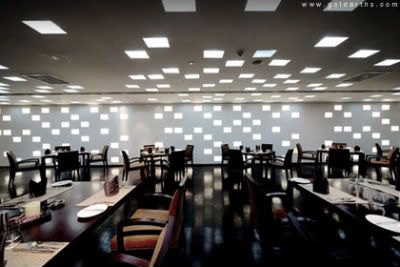 The interior views.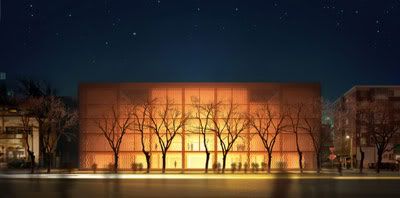 Northern side night view.




Conceptual model.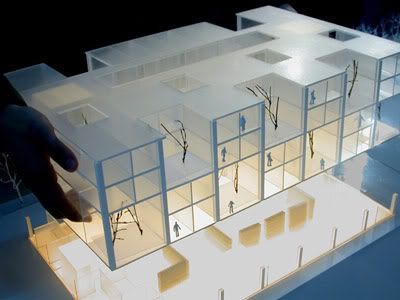 Siheyuan study model.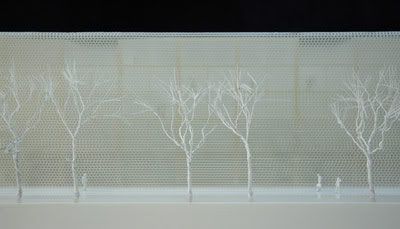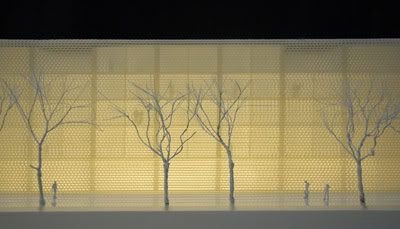 Study model.



The very interesting north elevation of Blur Hotel.
a+. hotel kapok (aka blur hotel) via