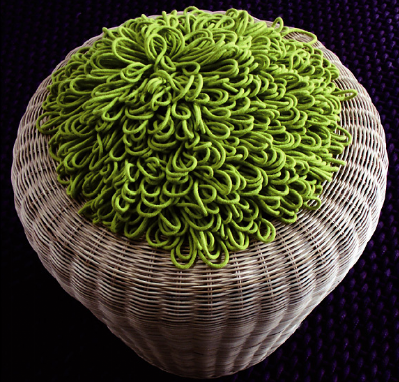 Banba design by Tomita Kazuhiko on 2oo7 for Arcade, Italy is the stool that looks like a planter box for balcony or pool-side where it does look ideal for. The volumized fabric on top is comfortable + useful to pick up the lid.
'Born in Nagasaki in 1965. Awarded in MA RCA in London in 1992 after BA industrial design of Chiba University in 1989. 2.5 dimensional design studio established in 1993 becomes recently Tomita Design Milano.
Many tableware and furniture of Tomita Design are based in Japanese way of living in modern European context, being aimed for global & long use.
Tomita is capable in construct new brands by applying his creative experience in various fields from graphic to architecture. Tomita became an art director of COVO in 2000, and of NUSSHA in 2004. His masters are Vico Magistretti and Yoshio Akioka. He is a visiting lecturer in Industrial Design in Rome University.'
- Tomita Design.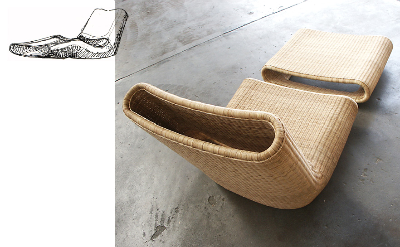 I actually love the sketches for 'Banana' .'> but the seat doesn't look bad either. The 'Banana' which is weaved in double layered organic fine rattan, grabs smoothly on the weight of the person seating on it.


Note: I do hope that i could get more information on this 2 lovely products.')

a+. tomita design