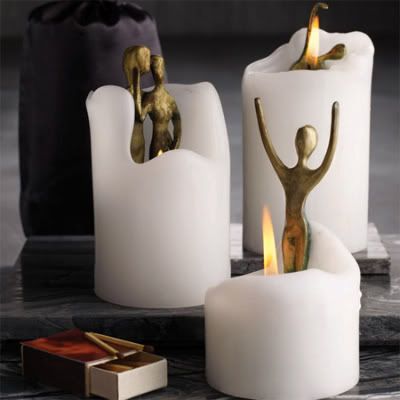 The Spirit Candle from Wrapables embodies the strength, companionship, self expression and power of the human spirit.
The bronze sculpture hidden inside this pristine white wax candle was formed by a lost-wax casting process. As you burn the candle, the statue will emerge from its surroundings.
Whether you're overcoming one of life's struggles or celebrating a joyous milestone, let the Spirit Candle be a source of inspiration and ever-present hope. Available in Embrace, Dance and Rejoice. Each sold separately. Burn time 45 hours.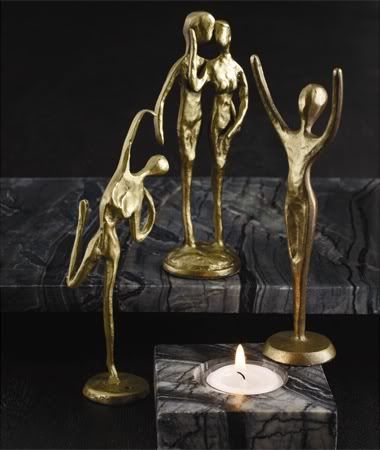 a+. wrapables