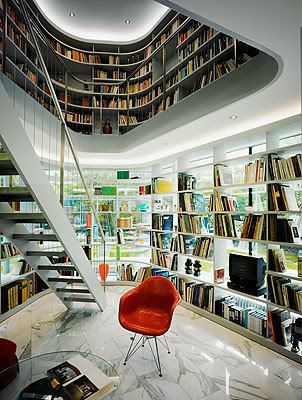 L House, designed by
Philippe Steubi Architekten GMBH.
At first glance, the pink accent on this very white house catches my attention but I am much more fascinated by the house library after flipping through the photographer,
Dominique Marc Wehrli
's work of art.
"The three-sided glazing of the library in the ground floor is mirrored-glass. Depending upon time of day and lighting conditions you can see the stored books or the reflected graden. The uppper floors are implemented in bright lime rendering and the glazings in nature-anodized aluminium."
- Philippe Steubi Architekten GMBH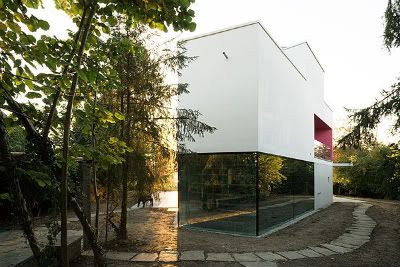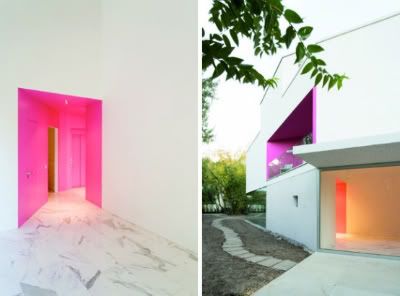 'This expressive volumetry is a result of the particular form of the plot and the requirement of the constuctor to place a maximal volume on the plot. The space allocation plan was incorporated in this scuptural body by the method of hollow out.
The concept was to string together the requested spaces to one movement going through the house: stretching, extending, narrowing, grinding out form the mass, to a coherant sequence of spaces according to the principle of the enfilade.
Each room receives its completely specific character in size and form (conical entry area with wardrobe and guest WC., large cubic double-storey entrance hall, triangular loggia as color area, double-storey inside rounded library which is downstairs three sided glazed , etc.) so that when entering and going through the house various and surprising space experiences occur.The ground floor walls consists of large washed-out concrete elements (white carrara marble balls with white cement) which are interupted by space-high glazings.'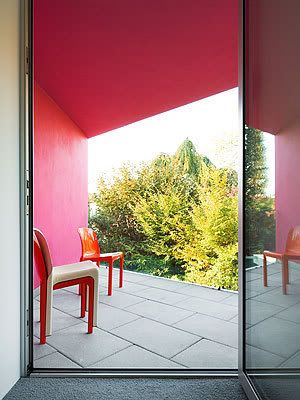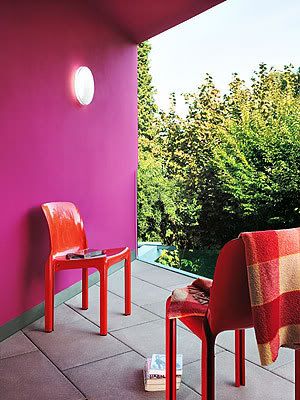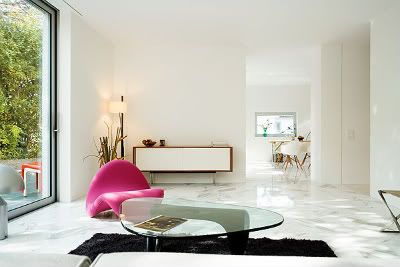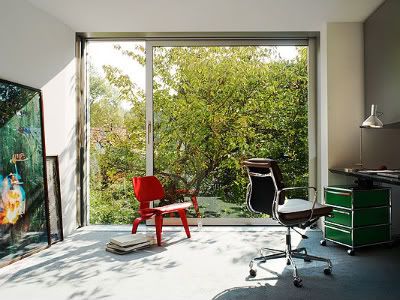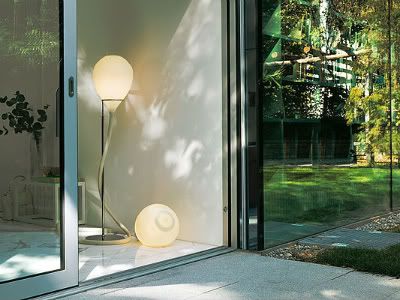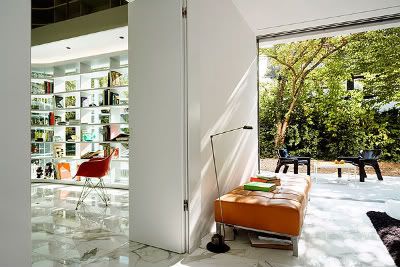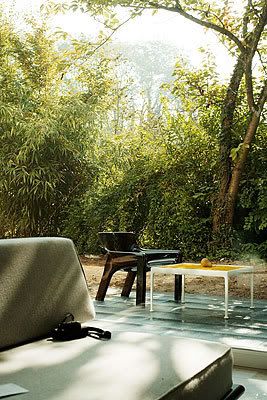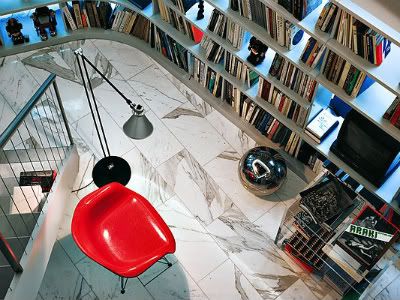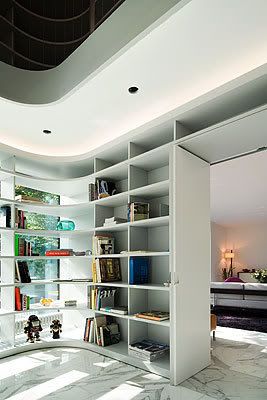 a+. philippe steubi architekten gmbh
a+. dominique marc wehrli via digs digs