"Carnival of Ideas" is the theme for Ogilvy & Mather's expanded office in Guangzhou. Designed by M Moser and Associates, the office has been selected as one of the recipients of the 3rd annual China's Most Successful Design Award 2oo8, which is also the first interior design project to receive this award title.

The Ogilvy & Mather's expanded office, relocated from the business hub of Guangzhou to the edgier arts and culture region in the city-fringe, with views across the Pearl River toward the historical Sha Mian district.

'Michael Lee, Ogilvy's Shanghai & Southern China COO, was quoted as saying that although the commute time has doubled for many staffers, they still love coming to work because the new environment is so much fun. In a media release, M Moser Associates' director Wendy Leung is quoted as saying that although seeing the workplace as a strategic tool to support business goals is a new concept in China, it is gaining recognition as a serious trend.'

- Tuija Seipell, Coolhunter.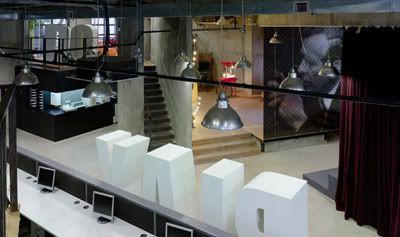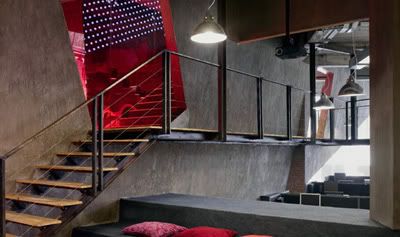 The designer:




M Moser is a global firm, specialising in the creation of workplace environments, corporate base buildings and campuses since 1981.

Client's business objectives and needs are met through M Moser's integrated solutions approach. Teams are based around experienced strategic planners, interior designers, architects, M&E engineers, technology specialists and construction professionals.

Located in 11 offices around the world, M Moser is constantly evolving to serve the needs of global Clients, which vary from multinational companies and financial institutions to privately-owned businesses.

a+. m moser and associates via coolhunter