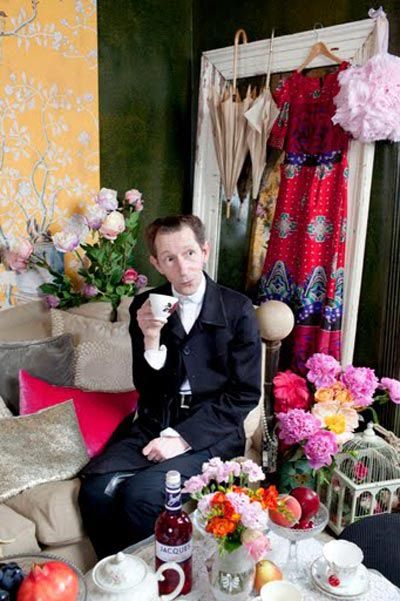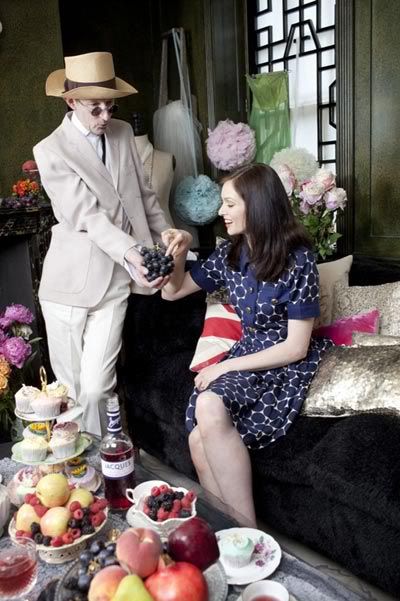 The Introduction of The Jacques Townhouse...
Photographer: Vicki Couchman
Set/Props: Cordelia Weston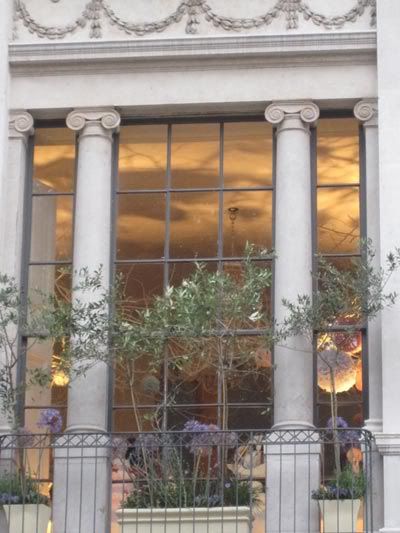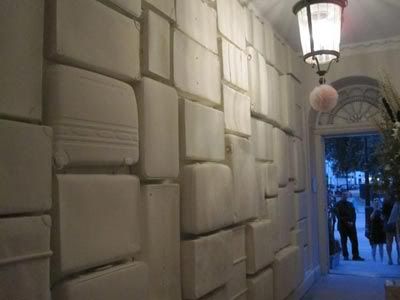 Luggage wall at entrance.
With famous interior designer and hotelier, David Carter of 40 Winks boutique hotel and soirees curated by Sophie Ellis-Bextor, Cordelia Weston, the creative stylist worked together to create an urban orchard for Jacques Cider, The Jacques Townhouse! The Jacques Townhouse is the first London's pop up hotel opened on 29 July 2010 for 2 weeks.

'A place of whimsy and fantasy, enchantment and theatre.'
- Cordelia Weston.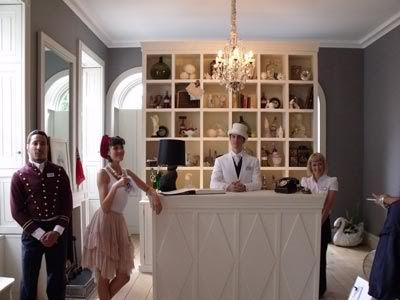 The reception room with adorable hotel staff dressed in top hats and models wearing feathered eyelashes.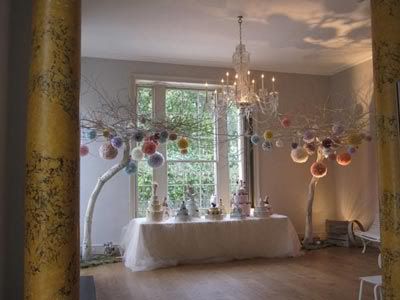 The Table of Temptation with Marie Antoinette cake props and oversize Pom Poms!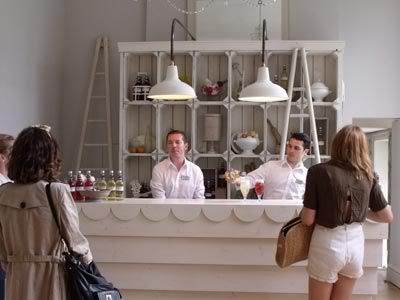 The bar, which serves Jacques...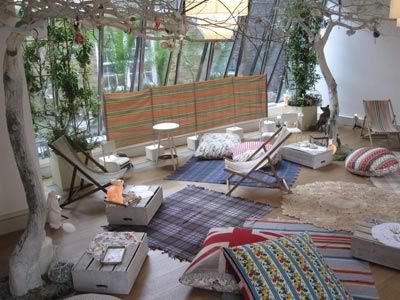 The Forest of Dreams with trees adorned with teacups and jewellery and hand made vintage cushions.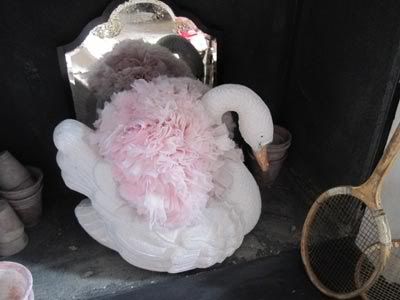 Fireplace detail in the main bedroom.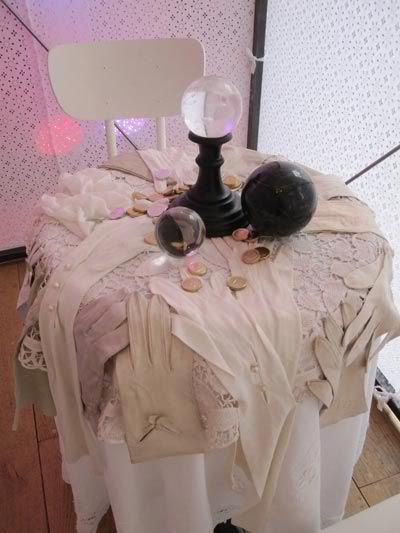 Fortune Teller's tent made with broderie anglaise fabric and 'hand' made vintage glove table cloths!

For more details...
a+. cordelia weston
a+. coco's tea party
a+. fashion foie gras
a+. david carter via cordelia weston