Timeless drawing
from
Timelessline
on
Vimeo
.
I am not a fan of horse/ horses drawing etc. but these...the lines that creates these horses is something different here...
Michal Kubacki is the creator of TIMELESSLINE based in Poznan, Poland.

'It all began one day when I was drawing.

I began to realize that my subconscious, not my conscious self, was guiding my hand and I was merely holding the pen for my subconscious to draw through me. Upon this momentous realization, I began to notice life in different dimensions of time. This influenced me so much, that I could not deny absolute of being.

I draw "Alla prima" with ink, sometimes I use marker pen on paper. I invented a special technique which expresses my philosophy- TIMELESSLINE.'
- Michal Kubacki.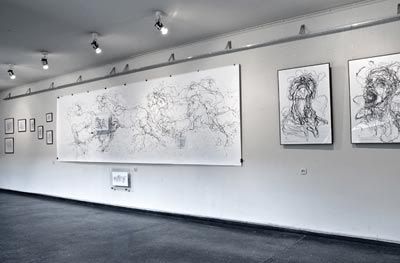 See Michal Kubacki statements on 'Perception of Being In Time'...

a+. statements
a+. timelessline via