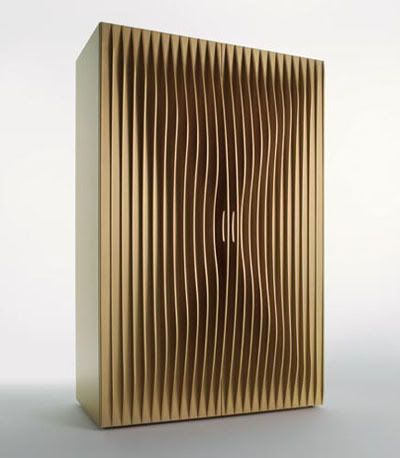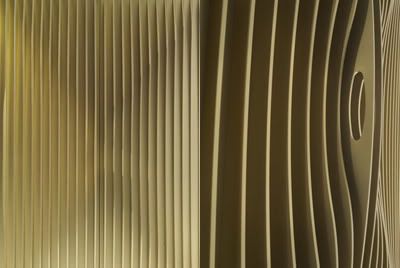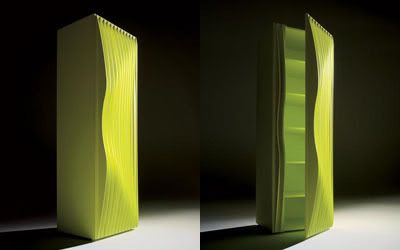 Thinking outside the box... BLEND wardrobe by Karim Rashid.


"...Design has been the cultural shaper of our world from the start. We have designed systems, cities, and commodities. We have addressed the world's problems. Now design is not about solving problems, but about a rigorous beautification of our built environments. Design is about the betterment of our lives poetically, aesthetically, experientially, sensorially, and emotionally. My real desire is to see people live in the modus of our time, to participate in the contemporary world, and to release themselves from nostalgia, antiquated traditions, old rituals, kitsch and the meaningless..."

-Karimanifesto
BLEND by Karim Rashid for HORM, Italy is a simple wardrobe design with different approach. Available in 1-door cabinet for US$2599, single wardrobe for US$2699 and a double wardrobe for US$4299.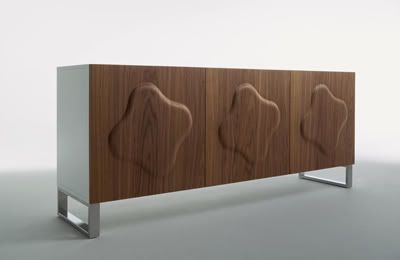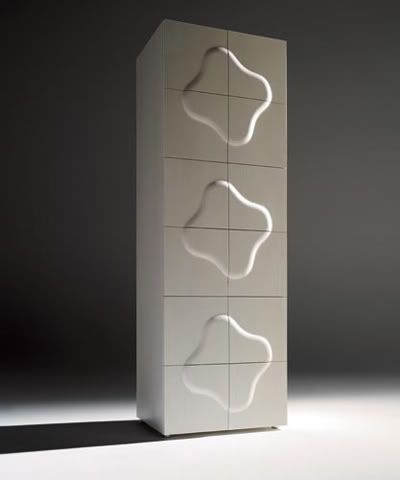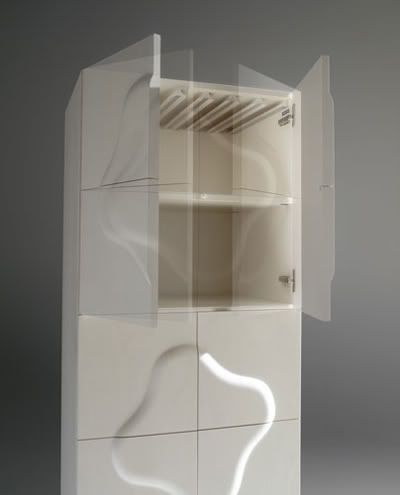 EASE is a simple storage cabinet with embossed doors, exclusive technological opening mechanism which came in 2 sizes 64cm x 49cm x Height 194cm and 192cm x 49cm x Height 66cm + several finishes.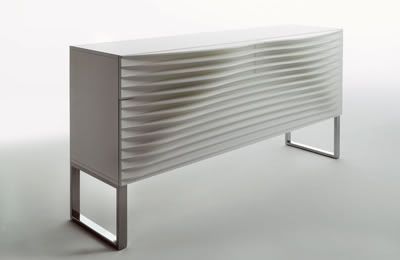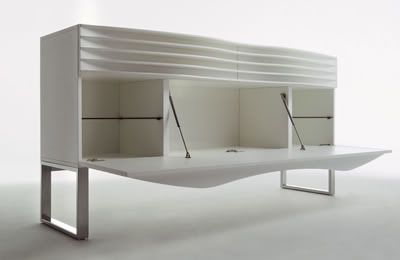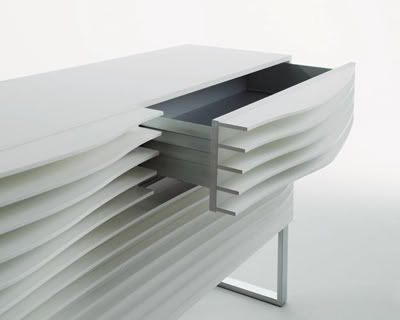 TIDE is a lacquered structure front with wave of thin slats design cabinet. Available with 2 drawers and one flap front or two deep drawers.


a+. horm
a+. karim rashid via via