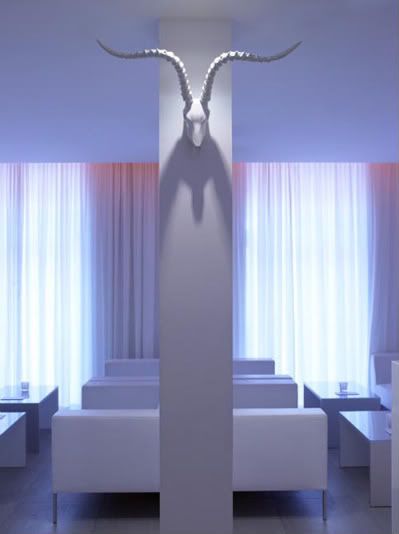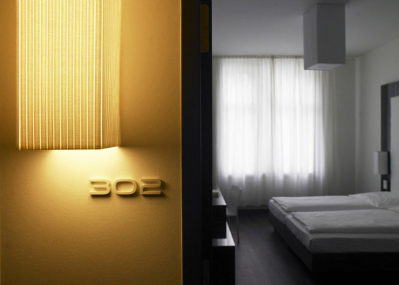 Browsing through Richard Powers, a renowned photographer's site, the crispy clean images lead me to The Pure, a member of Design Hotels in the heart of Frankfurt, Germany. Scharnberger Architects and Oana Rose refurbished a 19th century loft to create
"a hotel which both captures and expresses the open-minded, cosmopolitan spirit of the city."
- Design Hotels
The hotel can be divided into 3 different spatial functions, the living space, the free & the individual space.
The living space is where the lobby, breakfast room, the bar & the lounge with exclusive choice of bright and clear material such as white lacquer, Thassos Glass Stone, white leather and light grey floor + the effect of the room' s width, interact as one harmonic unit.
"The hotel itself will become no more than a background attraction in the guests' eyes, while the happenings around will be focused."
- The Pure's concept.
The free space is where The Pure' s patio is. Trick fountains, fat boys, timberteck decking, comfortable stairs to sit on, bamboo and mirrors support the communication and interaction of guests.
The idea of space without borders is continued in the individual space, the hotel rooms. The height of the ceiling, the use of bright material, custom made Plissee lamp shades that come straight from the ceiling, and partially glazed bathtubs make the clients feel as free as possible. The choice of high gloss Zebrano as well as parquet made of high quality oak make the rooms appear silent as well as balanced and very comfortable.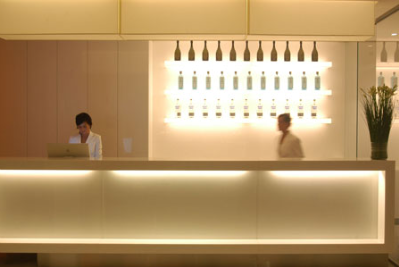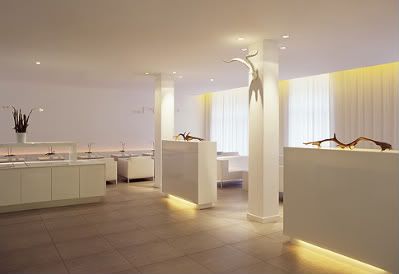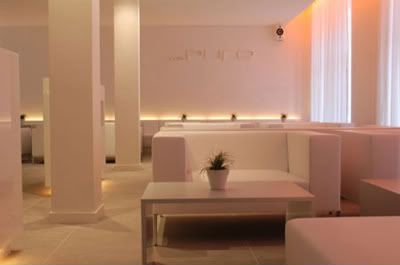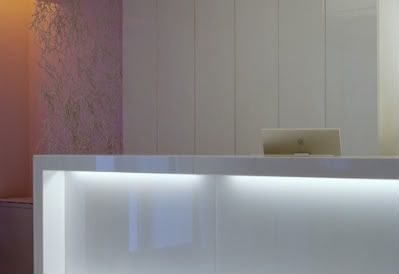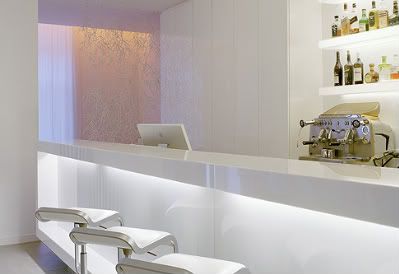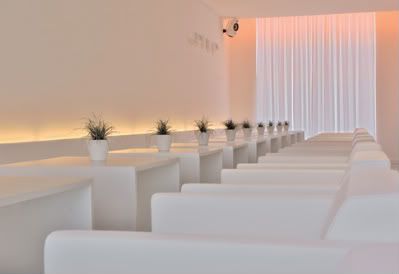 The living space: the lobby, breakfast room, the bar & the lounge.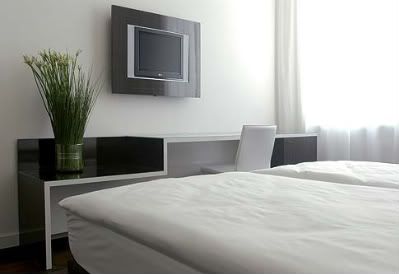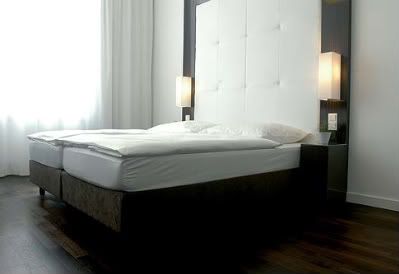 The individual space: The Pure's rooms.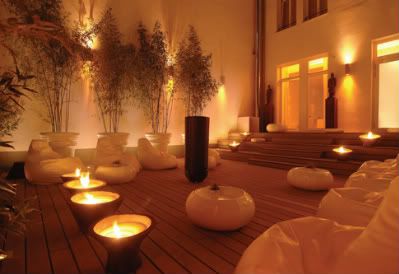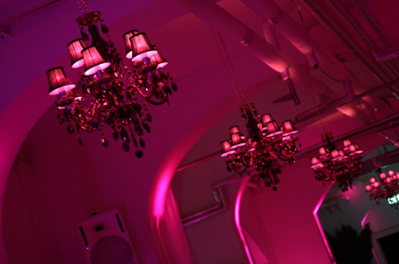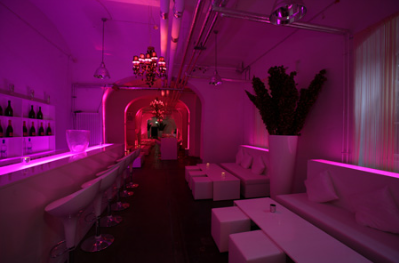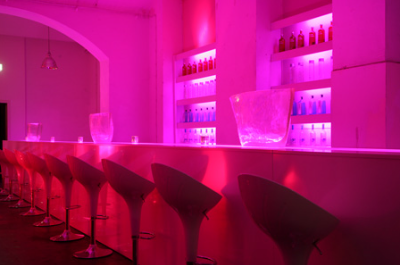 The free space: The Pure's patio + basement.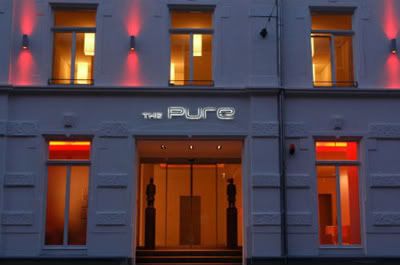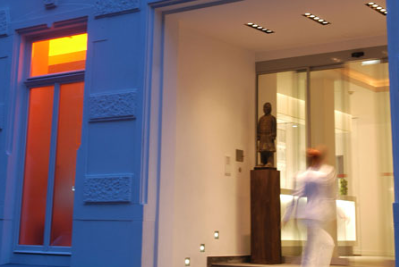 The Pure's atmosphere is adjusted to the course of clients, pleasing light and smooth music welcome the guests in quietness as well as vitality in the morning while in the evening, The Pure turns into an oasis full of energy and underlined by visual orange effects.


a+. the pure via richard powers
a+. design hotels